The future of Lionel Messi is becoming a hot topic in Catalunya. The latest, British media said, Man City cares about Messi is real. If leaving Barcelona as rumored, Man City will be the most potential destination for the Argentine.
The media shock of Barcelona originated from Radio Cadena SER. According to the agency, Messi will not renew his contract with Barca, which will leave in 2021 when the contract expires. This information dealt a blow to Barca, which has not performed well recently, and has just been surpassed by Real Madrid with 4 points more in the race to win La Liga.
The effect of Messi's departure immediately spread to England. FOX Sports journalist Christian Martin stated: If he leaves Barca, Messi will go to Man City. The Arab bosses have never stopped aspiring to own Messi, so just one chance, they will jump in.
At the time, a few years ago, City was still unstable, unable to invite Messi. But this is the stage when they have perfected the organizational structure, the squad is strong. Owning Pep Guardiola and Sergio Aguero, who has been very close to Messi in Barca before and on Argentina, also makes it easier to convince Messi.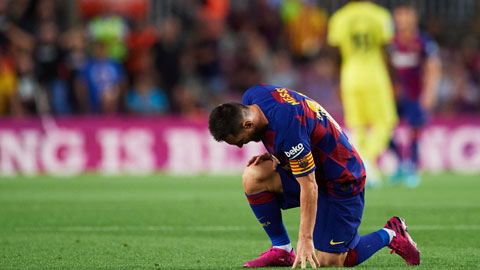 As if to add fuel to the fire, former President Sandro Rosell, an enemy of Josep Bartomeu, told ESPN that Messi's departure from Barcelona was possible. "He won't let himself get caught up in a power struggle at the top of Barca," Mr. Rosell said. "Messi is smart enough to avoid becoming a puppet in the upcoming presidential election. It will be very complicated for Barca to lose Messi. They have to completely change the competition system, the internal activities, even the marketing way ".
For fun, Newell's Old Boys Vice President, Cristian D'Amico, also expressed his desire to welcome Messi back to play for his home team. "He and his family must make a decision," he told the AS. "When Maradona returned to Newell's in 1993, no one dared think he would make that decision. So we expect the same thing to happen to Leo. "
Information about Messi was so heatedly discussed that Barca legend Rivaldo also spoke. He dreamed of a reunion between Messi and … Cristiano Ronaldo at Juventus, a combination that people often only see in video games but no one dared to think it would come in real life. "Not just me, this is the dream of global football fans," Rivaldo said.